---
This ring light is amazing, perfect for what I needed when it comes to video lighting. Wide enough area for me to have my DSLR Full frame lense and get perfect lighting on my subject! 10 / 10 Would Recommend.
- Taylor Carson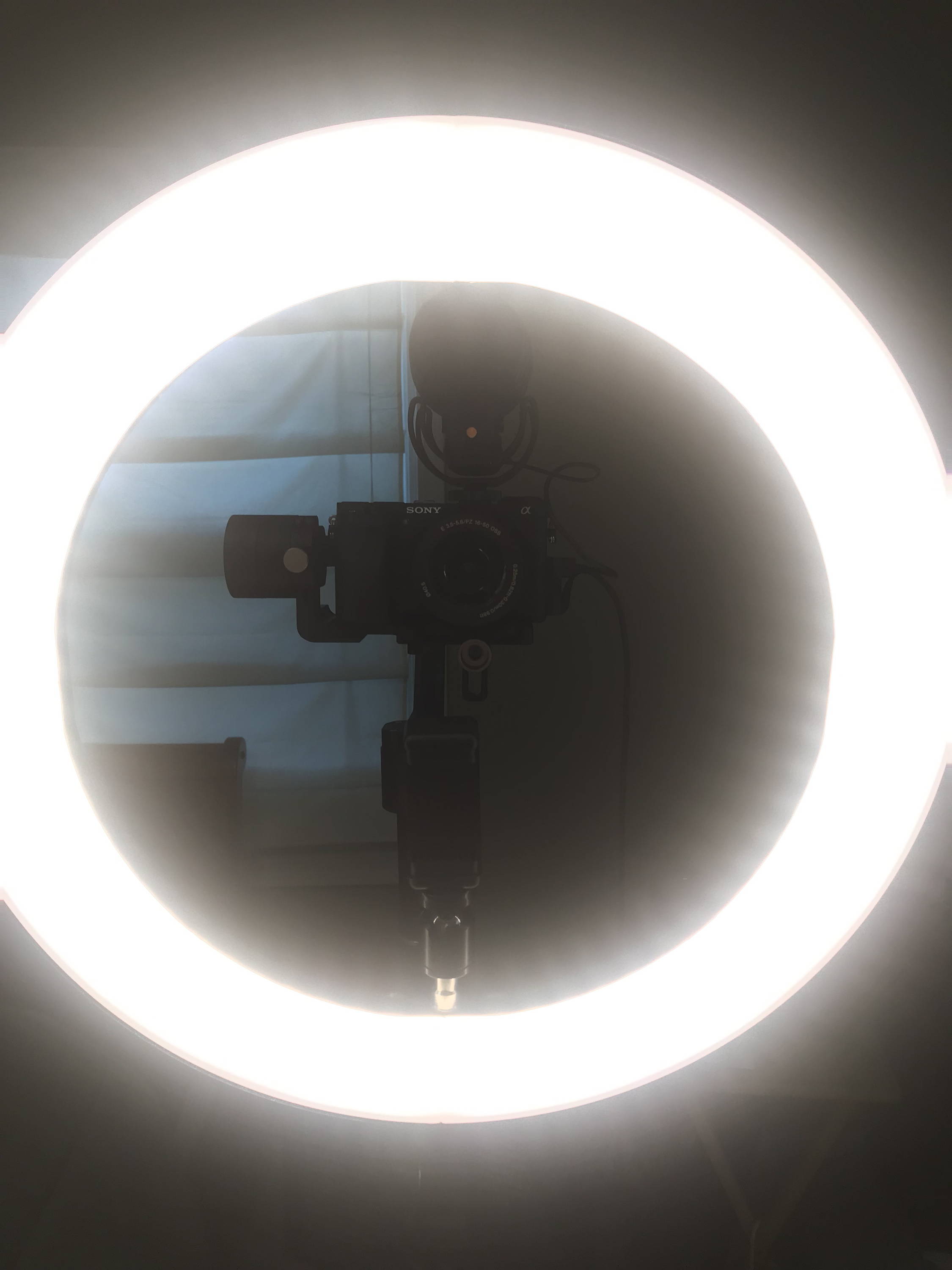 Finally you can now get the Professional Lighting you've been looking to add to your home studio or workspace. The search is now over, This Studio Kit will help YOU bring your vision to life illuminating the space for your outstanding content, photos or videos. In an All-in-one station we have the Adjustable LED Ring Light!
The Adjustable LED Ring Light is for everybody! Providing you Hands Free and Professional lighting for your Photos and videos that you may use for:
Conference Calls
Cooking Videos
Facebook Live
Face-Time
Group Photos
How To Videos
Instagram Stories
Internet Influence
Live Streaming / Gameplay
Marketing Yourself / Social Media
Makeup Tutorial
Professional Photography / Video Studio
Skype Calls
Snapchat
And More
PLUS Makes A Great Gift! 🎁
Package: Depending on the Package You Get. Full kit comes with Remote, Tripod, Smartphone Holder and Packaging.
Color Temperature: 3300-5600 K
Plug Standard: US Plug
Material: Environmentally friendly soft rubber ABS iron
Color: black
Lamp power: 15w
Size: 22cm
Weight: 211g only ring light
Maximum load: 2-5 kg
Feature: Three colors adjustable: warm light, warm white light, white light
Product type: Ring light
Tripod stand high: 38cm to 160cm
"This light has completely changed my Youtube and Instagram Game. This has been the easiest way for me to get professional lighting in my small space easily! Since I've gotten this light, i've gained hundreds of new followers simply because "This light sets the tone" - That is a quote of a comment somebody sent me on my Instagram post. Honestly I didn't know that a light could make this much of a difference so quick! I love mine and my friends picked up a few as well! we all love our LED ring Light. "
Lori Spearman
Jun 28, 2019
"The ring is light and was already put together, you just have to sit it on the stand and its finished. Super simple and easy, I love mine and would absolutely recommend it to a friend. I am very happy with my purchase and I went ahead and got the entire kit!"
Grace Potts
June 4, 2019
"I received this as a birthday gift and I absolutely LOVE THIS RING LIGHT!! I've thrown 2 parties since I got it, People LOVE THIS! ITS A HIT."
Kyle Moore
March 30, 2019